CRC completes multimillion-pound cleanroom suite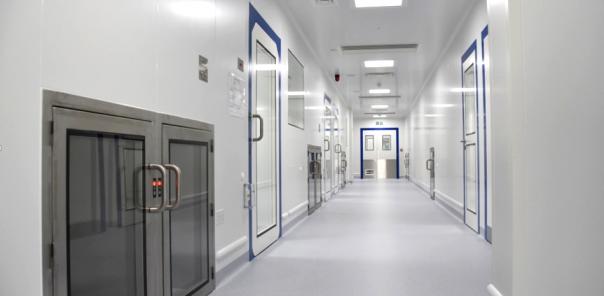 Work on a multimillion-pound cleanroom suite for a pioneering London-based gene therapy company has been completed by Clean Room Construction.
MeiraGTx appointed CRC as Principal Contractor for the state-of-the-art £5.7 million project to design and build a suite of GMP compliant cleanrooms which will be used for the stem cell production of medical treatments for eye conditions.
The fully validated 1,200 sq.m facility incorporates clean change areas, material and personnel air locks as well as associated support and circulation spaces. It also includes the facility for automated vaporised hydrogen peroxide sterilisation of individual suites, without impacting on the operational status of surrounding areas.
Project Director Ian Isted said: "CRC is proud to have delivered this complex facility on time and on budget. The project necessitated working at sub-basement level in a central London location which presented its own logistical challenges. Due to the excellent working relationship we established with the client from the outset of the project, we have together created a facility of which we can all be rightly proud for this pioneering medical area.
"Suite success - CRC completes a multimillion-pound facility for MeiraGTx
Click here to see this news on the Cleanroom Technology website